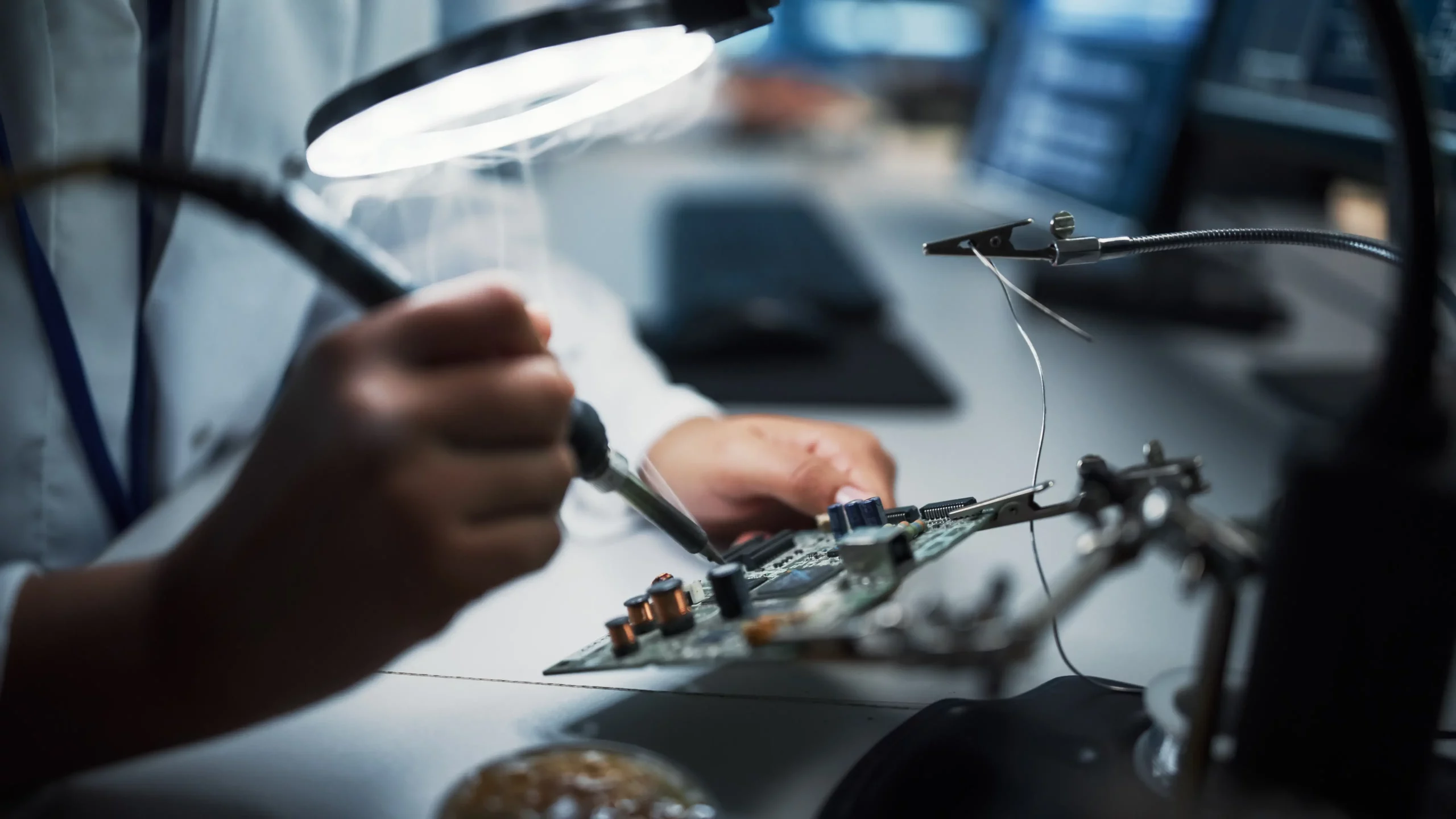 Electrical & Computer Engineering
About The Department
The world revolves around technology, and engineers stand at the forefront of the technological revolution. The department of Electrical and Computer Engineering at Jinnah University, established in XYZ, aims at providing you with the latest knowledge to turn your engineering dreams into reality.
We have a faculty of XYZ members, each an alumnus of the world's best institutes, who are experts in helping students develop the skills they need to have a progressive career in this field. Furthermore, we offer undergraduate and post-graduate programs with cutting-edge research opportunities so that you are prepared for career advancements across any sector.
From a conducive learning environment, and academic research opportunities to physical resources, we deliver everything to enhance responsible leadership and citizenship. Our engaging faculty members ensure you develop all the skills to promote economic development.
We have fully equipped laboratories with state-of-the-art tools that empower the idea of inventing new technology. You will be able to help your organization find the most suitable digitized engineering solutions in the future.
We believe the biggest investment is the one whose outcome benefits society. So, we invest in our faculty, research methodologies, and proper teaching methodologies to create world-class engineers that help revolutionize the world.
Career Prospects
Power-Transmission Engineer

Power-Distribution Engineer

Protection Engineer

Electrical Engineer

Electrical Design Engineer

Electronics Engineer

Electronics Design Engineer

Development &Planning Engineer

Control Engineer

Communication Engineer

Aeronautical Engineer


Systems Engineer

Research & Development Engineer

Quality Control Engineer

Instrumentation Engineer

Embedded System Design Engineer

Design Validation Engineer