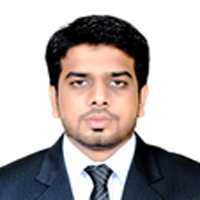 Mr. Waqas Khalid (MS SSU, Australia)
LECTURER
PROFILE SUMMARY
Waqas Khalid, an Australian graduate, foreign working exposure, motivating and talented lecturer driven to inspire students to pursue academic and personal excellence. Consistently strive to create a challenging and engaging learning environment in which students become life-long scholars and learners.
QUALIFICATION
MS
Accounting
Charles Sturt University, Australia
Diploma
Project Management
St.Peters Institiute of Business, Australia
MA
Economics
RESEARCH AREAS / INTERESTS
corporate tax and accounting functions regarding global cash flow strategies, external reporting requirements, and minimizing FX exposures and risks.
TEACHING INTERESTS
Financial Accounting
Management
Business Law
Human Resource Management
Business Maths
Strategic Management