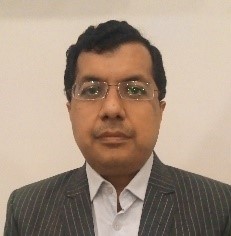 Mubashar Hussain
SENIOR VICE PRESIDENT
BANK ALFALAH ISLAMIC LIMITED,
I.I. CHUNDRIGAR ROAD,
KARACHI.
---
MESSAGE FOR MAJU
Studying in MAJU was a life-changing experience for me where I learnt a lot and got the expertise in Finance and Economics Disciplines. For me, the most striking element was the attitude of my teachers in MAJU. They are helpful, candid, and supportive. That is why; I enjoyed attending classes and faced no hurdle in learning and understanding new methods and techniques.