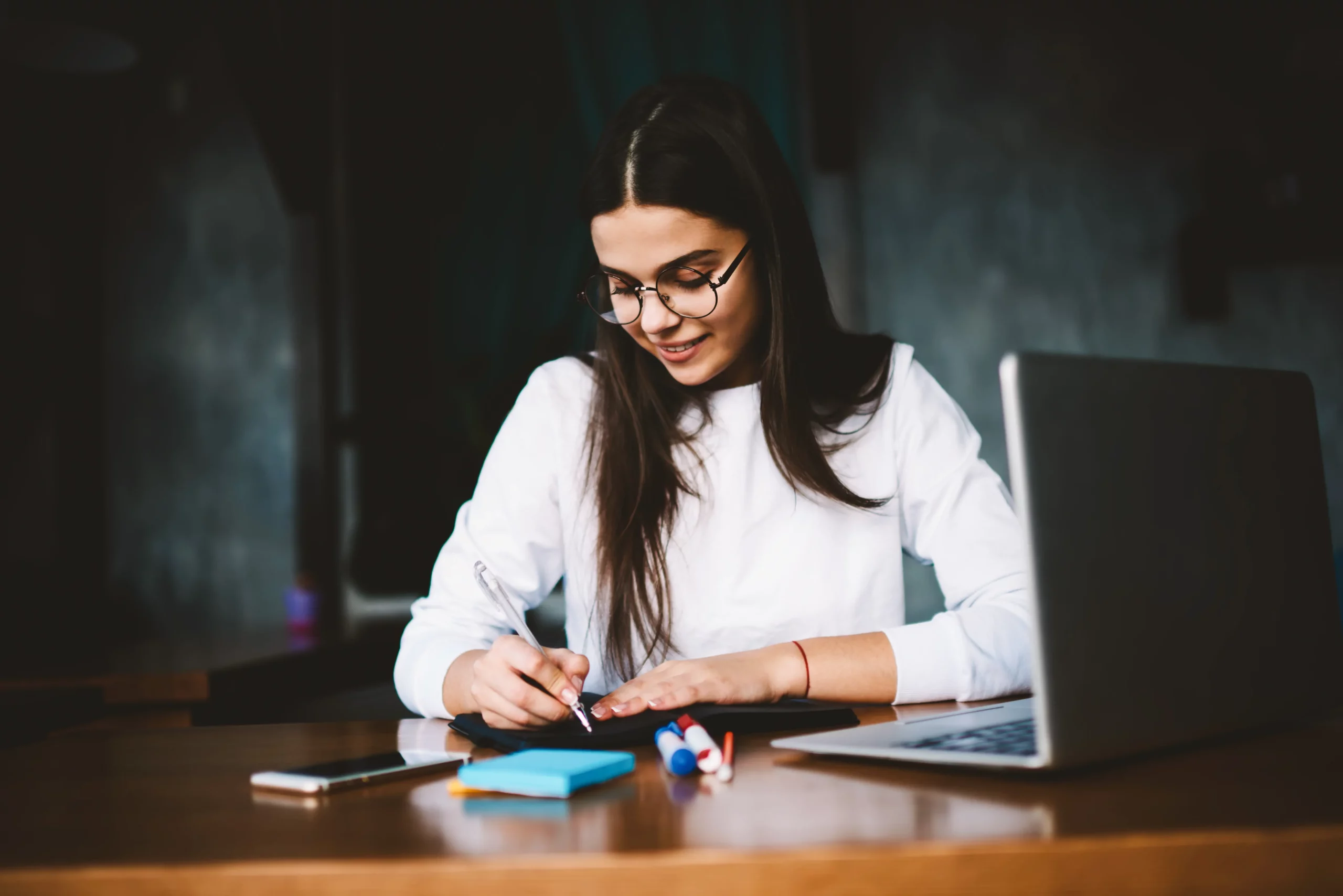 BBA
Our Bachelor of Business Administration or BBA is a modern course designed to meet the requirements of 21st-century businesses. As the business environment – both nationally and internationally – becomes more and more competitive, there is an acute dearth of professionals who can solve complex business problems and help corporations meet strategic ambitions. Our curriculum solves all these problems while equipping you with job-ready skills and a suite of professional capabilities to become a leader of the future.
The course has been designed by highly-qualified faculty in close partnership with professional bodies and industry experts. The learning aims to equip you with core management and business skills, and a strong understanding of the international corporate sector. Furthermore, you'll get comprehensive and up-to-date knowledge about digital marketing, business analytics & ethics, consumer behavior, supply chain, finance, and marketing.
During 8 semesters, you shall rethink, investigate, and critique contemporary business theories while learning new trends in management in evolving business landscape.
So, if you want to embark on a thorough study of business administration and climb up the ladder in the hyper-business environment, this degree is for you.
Career Prospects
A degree in BBA will unlock the following career options for you:
Investment Banker
Financial Advisor/Manager
Marketer
Human Resource Manager
Information System Manager
Business Consultant
Entrepreneur
Program Educational Objectives (PEOs)
| | |
| --- | --- |
| PEO-1 | BBA program is specially designed to meet industry requirements in a changing global corporate environment. |
| PEO-2 | Program provides the right tools that allow students to achieve their career objectives. |
| PEO-3 | Through the BBA program we help our students to inculcate the basic and advanced understanding of the business world. |
Program Learning Outcomes (PLOs)
| | | |
| --- | --- | --- |
| PLO-1 | Modern Knowledge | Students will demonstrate problem solving skills by gathering and evaluating appropriate information. |
| PLO-2 | Management Skills | Student will demonstrate competency in the underlying concepts, theory and tools taught in the core undergraduate curriculum. |
| PLO-3 | Business Decisions | Students will demonstrate use of appropriate techniques to effectively manage business challenges. |
| PLO-4 | Cross functional knowledge | Students use analytical and reflective thinking technique to identify and analyze problems, develop viable alternatives, and make effective decisions. |
Admission Requirements
Higher Secondary School Certificate or Equivalent securing at least 45% marks in aggregate, as per HEC requirement.
MAJU Admission Test/HEC Test
Degree Requirements
| | |
| --- | --- |
| Areas | Cr. Hrs. |
| BBA Core courses | 25 |
| Elective Courses | 27 |
| General Requirement | 27 |
| Foundation and Intermediate level | 48 |
| Project I & II | 06 |
Core Courses
| | | |
| --- | --- | --- |
| Course Title | Course Code | Cr. Hrs. |
| Freshman English | SS1100 | 3 |
| Computer Concepts & Applications | MG1500 | 3 |
| Business Mathematics | MT1500 | 3 |
| English Grammar | SS1110 | 3 |
| Business Statistics | MT1510 | 3 |
| Oral Communication | SS2120 | 3 |
| Islamic Studies/ Ethics (for Non- Muslims) | SS2400/SS2410 | 3 |
| Business Communication | SS3110 | 3 |
| Pakistan Studies | SS2420 | 3 |
Elective Courses
| | | |
| --- | --- | --- |
| Course Title | Course Code | Cr. Hrs. |
| Management Information System | MG1510 | 3 |
| Elective I | XXXXX | 3 |
| Supply Chain Management | MG3400 | 3 |
| Elective II | XXXXX | 3 |
| Strategic Management | MG4110 | 3 |
| Entrepreneurship | MG4700 | 3 |
| Elective III | XXXX | 3 |
| International Business Management & Standards | MG4130 | 3 |
| Elective IV | XXXXX | 3 |
General Requirements
| | | |
| --- | --- | --- |
| Course Title | Course Code | Cr. Hrs. |
| Foreign Language: Arabic/ French/ Chinese | SS1200 | 3 |
| Principles of Psychology | SS2300 | 3 |
| International Relation and Current Affairs | SS2810 | 3 |
| Principles of Sociology | SS2310 | 3 |
| Business Ethics | SS2400 | 3 |
| Introduction to Logic | SS3320 | 3 |
| Development Economics | EC2010 | 3 |
| Interpersonal Skills & Business Relations | SS4100 | 3 |
| Business Analytics | MG3510 | 3 |
Foundation and Intermediate Level
| | | |
| --- | --- | --- |
| Course Title | Course Code | Cr. Hrs. |
| Principles of Management | MG1100 | 3 |
| Principles of Accounting I | FN1100 | 3 |
| Microeconomics | EC1000 | 3 |
| Principles of Accounting II | FN1110 | 3 |
| Macro Economics | EC1010 | 3 |
| Business & Corporate Law | FN2130 | 3 |
| Principles of Marketing | MG2200 | 3 |
| Organizational Behaviour | MG4340 | 3 |
| Business Research Methods | MG4100 | 3 |
| Statistical Inference | MT2320 | 3 |
| Introduction to Business Finance | FN2300 | 3 |
| Marketing Management | MG2210 | 3 |
| Cost & Management Accounting | FN2120 | 3 |
| Financial Management | FN3310 | 3 |
| Consumer Behavior | MG3230 | 3 |
| Human Resource Management | MG3300 | 3 |
Specialization Courses
| | | |
| --- | --- | --- |
| Course Title | Course Code | Cr. Hrs. |
| Advertising | MG3200 | 3 |
| Brand Management | MG3220 | 3 |
| Brand Activation | MG3210 | 3 |
| Public Relations | MG4230 | 3 |
| Digital Marketing | MG3250 | 3 |
| Analysis of Financial Statement | FN3400 | 3 |
| Advanced Audit & Assurance | FN3430 | 3 |
| Performance Management | FN4480 | 3 |
| Investment Banking | FN3510 | 3 |
| Treasury and Fund Management | FN3540 | 3 |
| Career Development | MG3310 | 3 |
| Change Management | MG3420 | 3 |
| Human Resources Development | MG4360 | 3 |
| Recruitment & Selection | MG4320 | 3 |
| Training and Development | MG4330 | 3 |
| Distribution and Channel Management | MG3430 | 3 |
| Strategic Supply Chain Management | MG4410 | 3 |
| Operations Management | MG3470 | 3 |
| Warehouse Management | MG4440 | 3 |
| Inventory Control and material management | MG3450 | 3 |
Business Project
| | | |
| --- | --- | --- |
| Course Title | Course Code | Cr. Hrs. |
| Business Project I | MG4120 | 3 |
| Business Project II | MG4120 | 3 |
Semester - 1
Course Code
Course Title
Lec. Hrs
Lab. Hrs
Cr. Hrs.
MT
1500
Business Mathematics
3
0
3
MG
1500
Computer Concepts & Applications
2
2
3
SS
1100
Freshman English
3
0
3
EC
1000
Microeconomics
3
0
3
FN
1100
Principles of Accounting I
3
3
3
MG
1100
Principles of Management
3
0
3
Semester - 2
Course Code
Course Title
Lec. Hrs
Lab. Hrs
Cr. Hrs.
MT
1510
Business Statistics
3
0
3
SS
1110
English Grammar
3
0
3
SS
1200
Foreign Language
3
0
3
EC
1010
Macroeconomics
3
0
3
OP
1310
Management Information Systems
3
0
3
FN
1110
Principles of Accounting II
3
0
3
Semester - 3
Course Code
Course Title
Lec. Hrs
Lab. Hrs
Cr. Hrs.
FN
2120
Cost and Management Accounting
3
0
3
SS
2410
Ethics
2
0
2
SS
2810
International Relations & Current Affairs
3
0
3
SS
2400
Islamic Studies
2
0
2
SS
2120
Oral Communication
2
0
2
MG
2200
Principles of Marketing
3
0
3
SS
2300
Principles of Psychology
3
0
3
Semester - 4
Course Code
Course Title
Lec. Hrs
Lab. Hrs
Cr. Hrs.
FN
2130
Business & Corporate Law
3
0
3
SS
3110
Business Communication
2
0
2
FN
2300
Introduction to Business Finance
3
0
3
MG
2210
Marketing Management
3
0
3
SS
2420
Pakistan Studies
3
0
3
MT
2320
Statistical Inference
3
0
3
Semester - 5
Course Code
Course Title
Lec. Hrs
Lab. Hrs
Cr. Hrs.
SS
2400
Business Ethics
3
0
3
MG
3230
Consumer Behavior
3
0
3
OP
3130
Distribution & Channel Management
3
0
3
FN
3310
Financial Management
3
0
3
SS
3230
Introduction to Logic
3
0
3
MG
4530
Knowledge Management
3
0
3
FN
3200
Islamic Banking
3
0
3
SS
2310
Principles of Sociology
3
0
3
Semester - 6
Course Code
Course Title
Lec. Hrs
Lab. Hrs
Cr. Hrs.
OP
4150
Business Logistics Management
3
0
3
MG
4100
Business Research Methods
3
0
3
EC
2010
Development Economics
3
0
3
MG
3300
Human Resource Management
3
0
3
MG
2200
Organizational Development
3
0
3
Semester - 7
Course Code
Course Title
Lec. Hrs
Lab. Hrs
Cr. Hrs.
MG
3200
Advertising
3
0
3
MG
4700
Entrepreneurship
3
0
3
SS
4100
Interpersonal Skills & Business Relations
3
0
3
MG
4100
Managerial Policy
3
0
3
FN
3540
Treasury and Funds Management
3
0
3
Semester - 8
Course Code
Course Title
Lec. Hrs
Lab. Hrs
Cr. Hrs.
MG
3510
Business Analytics
3
0
3
MG
4130
International Business Management & Standards
3
0
3
MG
4340
Organizational Behavior
3
0
3
MG
4120
Business Project
3
0
3