About the Department
Vision:
The Faculty of Business Administration aims to prepare intuitive leaders accepted internationally for brilliance in education, research, and development of a prosperous society.
Mission:
The Faculty of Business Administration aims to promote an ethical and business climate, by providing quality education with the help of scientific tools, to develop diverse and disciplined human resource who can meet the contemporary needs and future challenges of the global community.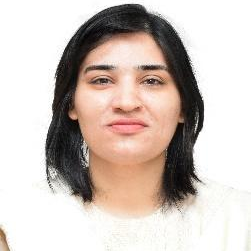 Dean Message
I am delighted to welcome you to the Faculty of Business Administration at our esteemed university. Our faculty is renowned for its excellence in teaching, research, and community engagement, and we are proud to provide our students with a high-quality education that prepares them for success in their careers.
As the Dean of the Faculty of Business Administration, I am committed to ensuring that our students receive a well-rounded education that combines theory and practice. Our faculty is staffed by leading scholars and experienced professionals who are dedicated to providing students with a supportive and stimulating learning environment.
We offer a wide range of programs at the undergraduate and graduate levels, including Bachelor of Business Administration, Bachelor of Accounting and Finance, Bachelor of Supply Chain and Data Analytics, Bachelor of Financial Technologies, Master of Business Administration, Master of Project Management, Master of Management Science and Ph.D. in Management Science. Our programs are designed to equip students with the knowledge, skills, and practical experience they need to succeed in today's dynamic and rapidly evolving business environment.
In addition to our academic programs, we also offer various extracurricular activities and opportunities for students to engage with the business community. We believe that practical experience and exposure to real-world scenarios are critical to developing well-rounded business professionals. We are committed to providing our students with the skills and knowledge necessary to become successful business leaders and entrepreneurs.
We invite you to join our community and be a part of the journey towards excellence in business education. Our dedicated faculty and staff are here to support you every step of the way, and I look forward to seeing you succeed in your academic and professional endeavors.
Sincerely,
Dr. Hina Fatima
We look forward to helping you succeed!
The Faculty of Business Administration aims at producing graduates suitable for the emerging needs of the market. We strongly believe that the curriculum, teaching methodologies and educational environment must lead to inculcation of ethical values consistent with the religious and cultural norms of the society. Therefore, all the programs offered by the Faculty place a strong emphasis on ethics. The Department of Management Sciences offers PhD, MS, MBA and BBA programs.